MAPFRE Global Risks collaborates with MAPFRE Brazil to be the official sponsor and insurer of the largest event on risk management in Latin America, the Expo ABGR in Brazil.
The Expo ABGR 2019 and the 13th ABGR International Seminar are events organized by the Brazilian Risk Management Association. The 2019 edition was held on the 12th and 13th in the Golden Hall of the WTC in São Paulo. MAPFRE, the official sponsor and insurer of the event, has been an active participant in the discussions on the sector thanks to the sharing of experiences of its executives.
Several representatives participated in the event on behalf of MAPFRE Global Risks, including Paola Serrano, Chief Regions & Markets Officer, José Antonio Ruibal, technical director of Major Risks, and César López, head of the engineering division, who sat on the "Risk Engineering – Loss Prevention" panel alongside representatives from other insurance companies.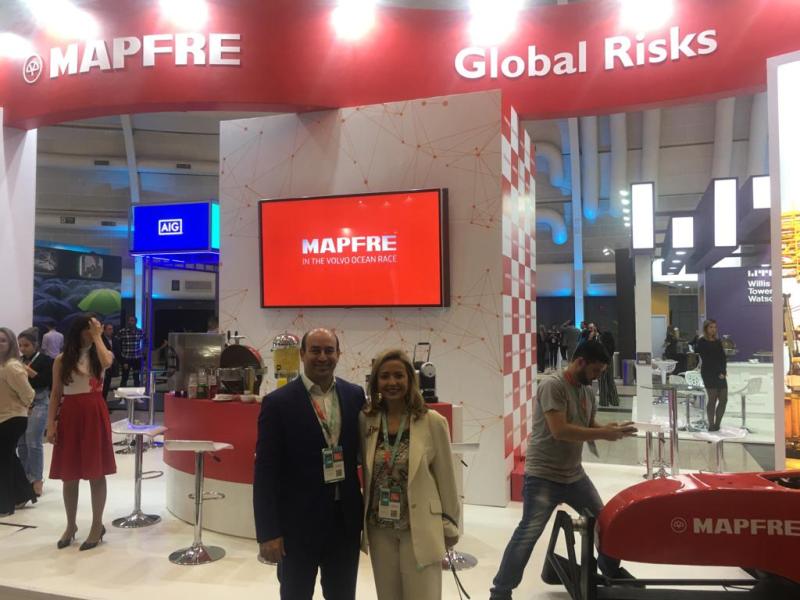 On behalf of MAPFRE Brazil, Daniel Brazil Protasio, director of the MAPFRE Brazil Brokers Channel, made a presentation to university students on careers in the insurance industry. "The idea is to demystify the insurance sector, show how it works and, mainly, demonstrate that there are opportunities for careers in this profession in many areas of activity."
Likewise, Jonson Marques de Souza, technical director of Companies for MAPFRE Brazil, made a presentation declaring that "As a leader in the Major Risks sector in Brazil, the attendance of MAPFRE Brazil at this event is guaranteed." The event brings together the main specialists and clients from a sector that is vital to the economy, as it guarantees the security of large companies and infrastructure projects.
MAPFRE's stand at the Expo ABGR featured a virtual reality simulator where participants could experience the sensation of driving a Formula 1 car and compete to win a ticket to watch the Brazil Grand Prix from the stands of the Interlagos circuit in São Paulo, on November 17.