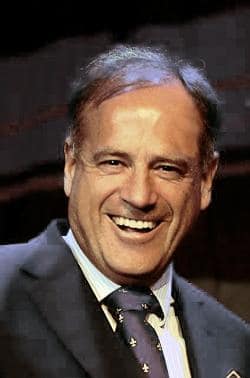 Dear friend,
Once again, and this time in a very special way because it is our 25th edition, I would like to thank you on behalf of MAPFRE for your participation in the International Days that our company held in Granada on June 7, 8 and 9.
The Conference is an international meeting created especially for you, which helps us analyze and deepen the needs of one of our main areas of action: the Management of Large Risks, focusing our efforts on excellence and innovation and always counting on your collaboration and participation, without which our meeting would not be possible.
We want to put at your disposal our web page, in which we have incorporated the main contents that we have shared these days: reports and reviews of the work sessions, as well as the video about the fire defense competitions, which on this occasion we could not to celebrate simultaneously with the Conferences, and they were held on June 2 at the facilities of El Casar in Guadalajara, where they once again demonstrated the merit and value of their profession.
I encourage you to visit and I invite you to make any suggestions for improvement through it. Your opinion, as you know, is very important for us and helps us to be aware of your needs.
It has been a pleasure to have your presence in these days in the insurance program, in the security, as well as in social events, with which we hope you have enjoyed and we invite you to visit also on the web.
It is an honor for us to have your presence in our Days, past and future, in which our challenge as always will be to bring value and knowledge, also dedicating part of our time to the enjoyment of our rich cultural heritage and the relationship cordial and relaxed among our participants, in leisure moments.
Alfredo Arán
Technical conferences and Competitions