Changing human behaviour has meant a change in the earth's coastline, with exploitation methods that can alter its essential characteristics. This situation puts this final frontier at risk of denaturing, placing it on the brink of a climate emergency.
One of the most noticeable footprints of climate change on the planet is at the shoreline, at both margins of the land and sea. The causes of this impact are both natural and man-made, as explained by Vicente Negro, engineer and researcher in this field, for the Polytechnic University of Madrid (UPM). Of the former, the main ones would be:
Waves, currents, tide and wind, which in multiple cases produce coastal drags and erosions.
Long-term elevation of the average sea level, which is slowly, but noticeably, producing a marine invasion of some coastal areas.
Desertification and drought, which interrupt sedimentary feedback cycles by supplying a mass of solid materials by river, of terrestrial origin.
To these should be added the causes brought about by human customs, which range "from the abusive use of this land/sea contact area (due to tourist, urban, commercial or industrial pressures), to the massive extraction of aggregates that interfere with the natural balance of the system or the disproportionate construction of dams and ports," the expert explains.
In order to assess the vulnerability of the coasts and their resilience, there are three words that are considered key: prevention, mitigation and adaptation. "The population needs to understand the sensitivity of these systems and the need to preserve them," says Negro.

Coastal Strengths and Weaknesses
Vicente Negro points to the increase in the average temperature of the planet as a source of one of the main threats to the coastline. "In a situation with no action being taken, scenarios could occur whereby there could be a temperature increase of 4.5° by 2100, making life in many places unfeasible. Added to that is the rise in sea level, which by 1993 had been 10 cm, while the most optimistic forecast for 2100 is almost half a meter," he says. Other dangers that could have a dramatic impact are the progressive acidification of ocean water, the loss of polar mass and the increased frequency of extreme weather phenomena, Spain seeing clear examples of this, with events such as Storm Gloria in 2020 or Philomena in 2021. "Their impact would be very evident: loss of ecosystems, water stress, disappearance of flora and fauna, the loss of islands and atolls and the environmental degradation of a blue planet that transforms into islands of floating plastic, indiscriminate spills, pollution and lack of collective commitment," adds the expert, who provides some of the key aspects that could mark such evolution both positively and negatively:
| | |
| --- | --- |
| STRENGTHS | WEAKNESSES |
| * Strong domestic and international pressure (if there is support for risk mitigation and adaptation) | *Loss of coastal line due to erosion, flooding and a progressive rise in sea level |
| * Recreational and leisure culture | *Difficulty adapting to smart tourism |
| * Innovation in improving accommodations | *"Hot" construction materials and structures |
| *Global world, offers by major hotel chains | *Sourcing of supplies for an excessive human population |
| *Key in logistics and transportation networks | *No solutions for extreme weather events |
| *Fostering economic development | *Activity that is far from being sustainable |
| *Improved competitiveness and increased job opportunities | *Poor sanitation for an excessive human population |
| *Adapted quality beaches | *Hydrographic basins with water stress |
| *Sun–Beach–Sea Model | *Fragile arid and desert line |
"The coastal model should be brought forward, as much as possible, contributing to decarbonization, the protection of biodiversity and a reduction in waste"
Adapting to climate uncertainty
Progressive warming, which already affects building materials and strategic structures, evidences the need to design infrastructures using models that are dynamic, sustainable and safe. "Extreme flooding, storms and hurricanes have a devastating and long-lasting impact on transportation, communication, and water supply networks. On a global scale, there may be a loss of coastline so enormous that barrier works are required to contain the rise in sea level or channeling of gigantic proportions to control the passage of major storms or the effects of category 4 and 5 hurricanes, warns the professor, who insists that the model for coastal regions must be brought forward as much as possible, also contributing to decarbonization, the protection of biodiversity and the reduction of waste and pollution.
Reflection on Spain's situation
Vicente Negro points out, by way of conclusion in a forward-looking statement, that "Spain is the European country most vulnerable to climate change. Last summer was the warmest since records began in 1961. Since 1950, seven of the ten hottest summers have been in this century. Over the past three decades there has been an increase in average temperature of above one degree, with this expected to exceed this figure by 2095."
The impact of these alarming indicators is seen in the progressive rise in sea levels, in the loss of forest mass and in drought, which "leaves our hydrographic basins under stress, a situation that other countries in Europe are also seeing", and "according to the Ministry of Ecological Transition and Demographic Challenge, our risk of desertification during this century will exceed 75%". In this context, shared efforts to combat harmful emissions to the planet are imperative, in all sectors and economic activities, which ultimately impact the coastal situation, one of the most vulnerable geographical areas.
Summary profile of the interviewee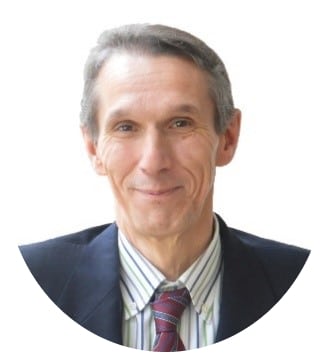 Vicente Negro
is a Road, Channel and Port engineer at the
Polytechnic University of Madrid
with a doctorate in the engineering of Roads, Channels and Ports, as well as being a Professor assigned to the Department of Civil Engineering. At the research level, he is director of the Research Group recognized by the UPM "Environment, Coastal and Ocean research Laboratory" ECOREL – UPM.