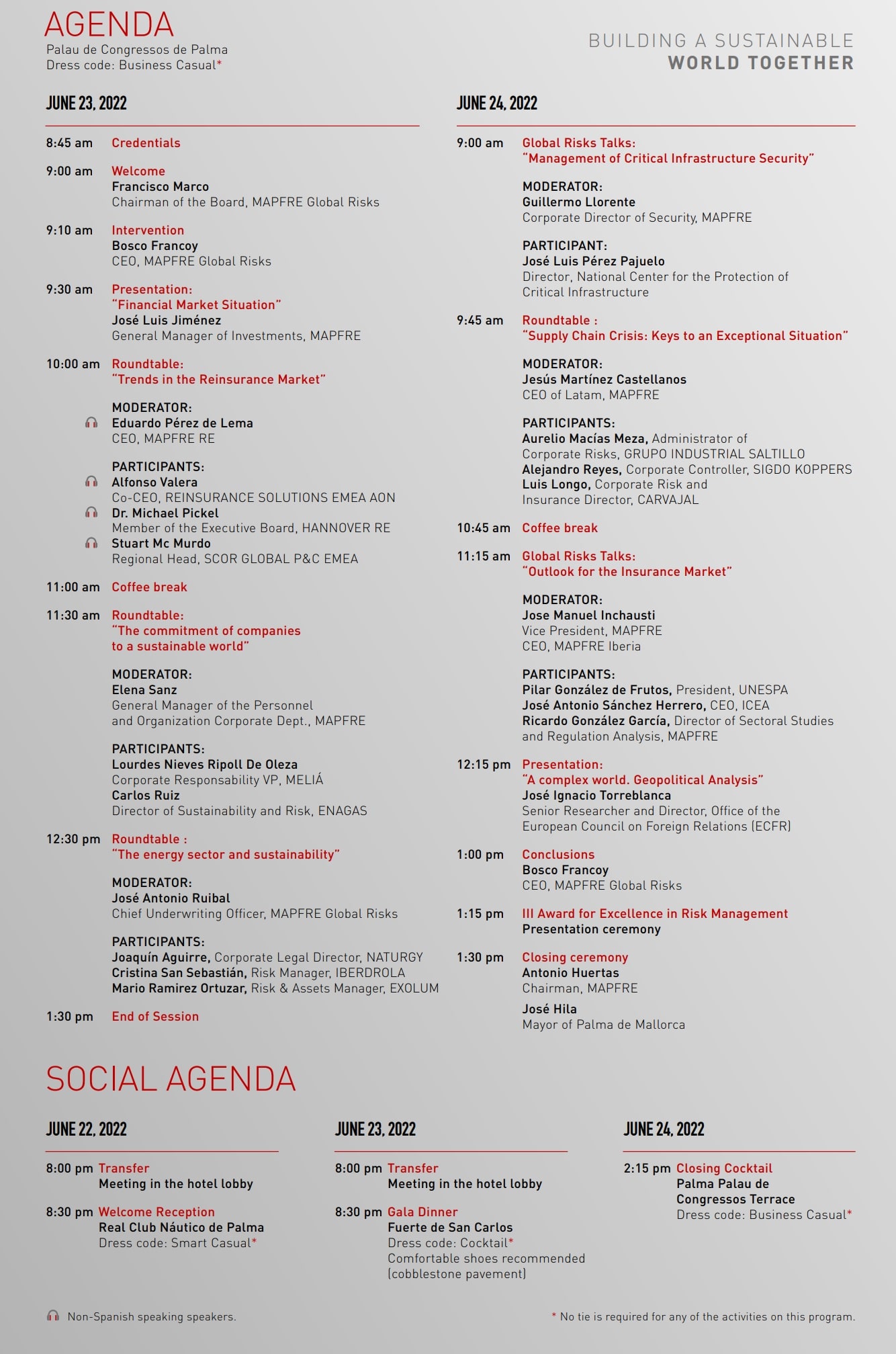 Finantial Market Situation
Speaker: José Luis Jiménez. MAPFRE General Manager of Investments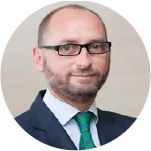 He holds a Bachelor's degree in
Economic Sciences
from Complutense University of Madrid. Diploma in Economics of European Integration from the London School of Economics, London. Global Senior Management Program, Business Institute and Chicago Graduate School of Business, Barcelona.
José Luis Jiménez was General Manager of March A.M. from 2009 to September 2015, Head of Asset Allocation at the Skandia Investment Group from 2007 to 2009, and Chief Investment Officer of SKandiaLink in the European and Latin American division from 2002 to 2007.
In addition, he served as Chief Economist of Skandia Vida from 1998 to 2002, and as Economist with the Caja Madrid Economic Research (from 1990 to 1998).


Trends in the Reinsurance Market
Moderator: Eduardo Pérez de Lema. CEO of MAPFRE RE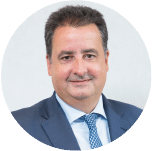 He holds a degree in
Business Administration and Management
(Pontifical University of Salamanca).
He joined MAPFRE RE in 1993, starting as an intern in the area of Underwriting, subsequently moving into various positions in the areas of Underwriting, Retrocession, Risk Management and Innovation. In 2005, he was appointed Assistant General Manager reporting to the General Manager, 3 years later he was appointed Deputy General Manager and in 2011 he was appointed COO and Managing Director.
Since November 2015, he has been the Chairman and CEO of the MAPFRE RE Management Committee and a member of the MAPFRE S.A. Executive Committee.
In 2019, he was appointed to the Board of Directors of MAPFRE ESPAÑA.
Participant: Alfonso Valera - Co CEO Reinsurance Solutions EMEA AON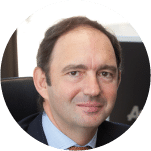 Degree in Law Universidad Complutense de Madrid
Executive MBA IE
Co CEO of Aon Reinsurance Solutions in EMEA and member of the Global Executive Committee.
Prior to his current position Alfonso occupied several executive positions in Aon both in London and Madrid having most recently been responsible for the Reinsurance operations in Iberia, Israel and South Africa.
Participant: Dr. Michael Pickel, Member of the Executive Board | Hannover Re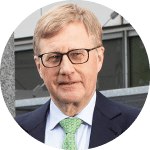 Doctor of Law at the University of Cologne, Germany (1980–1989).
Michael Pickel has a long track record in the insurance industry. He joined German reinsurer Gerling Globale Rück in 1989 as a trainee. He later held various positions during his career, such as Head of the Legal Department and Claims Management in Milan, Italy (1991–1996) and Head of Reinsurance Contracts for Europe and South America (1996–2000) in Cologne, Germany.
Since 2019, he has been CEO of E+S Rückversicherung AG in Hannover, Germany, and since 2000, he has been a Member of the Executive Board of Hannover Re and E+S Rück.
Participante: Stuart Mc Murdo - Scor P&C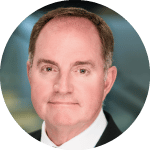 Stuart McMurdo has been with SCOR since April 2018 and
occupies the role of CEO Scor Global P&C for EMEA across both Reinsurance and Specialty Insurance
. This includes responsibility for Scor's Lloyd's business, the Scor Syndicate.
Prior to joining, Stuart was the Head of Reinsurance for Santam Limited, South Africa's largest short term insurer. His responsibilities included both the buying of reinsurance for the Group and the establishment of Santam Re, a business writing inwards reinsurance from selected territories around the world. Before joining Santam, Stuart was General Manager of one of South Africa's leading retail brokerages, after spending 11 years with the Hannover Reinsurance Group in various management roles, both in South Africa and Germany.
He obtained a Bachelor of Accounting Science and Honours from UNISA and is a Certified Financial Accountant. Stuart has over 25 years' industry experience.
The commitment of compenies to a sustainable world
Moderator: Elena Sanz. General Manager of MAPFRE's Corporate Area for People and Organization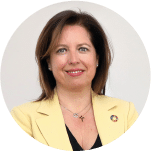 She holds a Bachelor's degree in
Economic and Business Sciences
(University of Alcalá de Henares) and University Master's degree in Risk and Insurance Management (Pontifical University of Salamanca).
She joined MAPFRE in 1994 and moved to MAPFRE ARGENTINA in 1996 occupying the position of comptroller. In 2000, she returned to MAPFRE in Spain and joined the global human resources area in positions of responsibility within Administration and Organization until she was appointed Director of Administration, Organization and Compensation in 2005, and in 2012, the most senior Corporate Manager of the MAPFRE Human Resources area.
Since 2016 she has been MAPFRE's General Manager of People and Organization, and since 2017 she has been a member of the MAPFRE Executive Committee. She is a member of the Board of Directors of MAPFRE ESPAÑA, Head of the Fundación MAPFRE and chairs the Group's Sustainability Operating Committee.
Participant: Lourdes Nieves Ripoll De Oleza. Corporate Responsibility VP – MELIA HOTELS INTERNATIONAL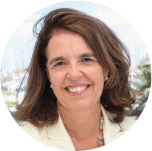 Lourdes Ripoll de Oleza
has spent almost her entire career at Meliá Hotels International
, assuming different responsibilities since joining the company, in the areas of internal audit, hotel management or the area of strategic planning. She currently
heads up the area of sustainability
, reporting to the Executive Vice President & CEO, with the mission of designing the Company's sustainability strategy globally and ensuring the integration of ESG criteria into the business model and across the value chain.
She holds a Bachelor's degree in Law and is a graduate of the IESE in the Senior Business Management Program (PADE).
Participant: Carlos Ruiz Alonso. Director of Sustainability and Risk at ENAGAS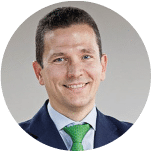 Enagás Director of Sustainability and Risk, with more than 10 years of experience in the field of sustainability. He collaborates with various associations such as Forética and Global Compact, is a member of the Advisory Board of the SERES Foundation and a founding partner of the Spanish Association of Sustainability Directors (DIRSE).
He previously worked as a consultant for various firms. With a Bachelor's degree in Industrial Engineering from the Polytechnic University of Madrid, he completed the EOI Management Development Program and the Open Innovation Corporate Entrepreneurship Program at the Deusto Business School.
The energy sector and sustainability
Moderator: José Antonio Ruibal. Chief Underwriting Officer at MAPFRE GLOBAL RISKS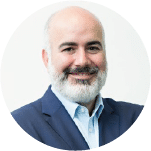 He holds a Bachelor's
degree in Law and Economics
from Carlos III University of Madrid in 2000.
That same year he joined MUSINI as an underwriter of large industrial risks. In 2006, he was appointed Deputy Director of MAPFRE EMPRESAS and subsequently in 2009 he was appointed Director of Industry and Telecommunications of MAPFRE GLOBAL RISKS, in charge of developing an international portfolio in those sectors.
In addition, he served as International Underwriting Manager in the London office from 2015 to 2017, and as Regional Officer for Latin America at MAPFRE GLOBAL RISKS from 2017 to 2019, a year in which he assumed the position of Chief Underwriting Officer, which he has held to date.
Participant: Joaquin Aguirre. NATURGY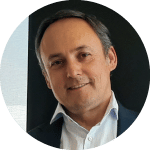 Director of Corporate Legal Services and Insurance at Naturgy, with more than 20 years of experience at multinational companies in the energy and utilities sector. Previously, he was a professor of International and Community Law at the Complutense University of Madrid. He holds a Bachelor's degree in Law and Political Science from the Complutense University of Madrid. He holds a Master's Degree from and is a professor at IE University. He was a member of the Legal Committee of UNESA (Asociación Española de Industria Eléctrica
[Spanish Association of the Electrical Industry]), the electrical employers' association now known as AELEC (
Asociación de Empresas de Energía Eléctrica
[Association of Electric Power Companies]).
Participant: Cristina San Sebastian. Head of Insurance. IBERDROLA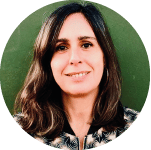 Head of Insurance at IBERDROLA, with more than 25 years of experience in the field of Risk and Insurance Management. She earned her law degree from the University of Deusto and has carried out her entire professional career at Iberdrola, where she participated in the company's internationalization and expansion process that began more than 20 years ago. She leads the implementation and consolidation of a sophisticated Risk and Insurance Management model that has a significant team of specialists in five countries.
Participant: Mario Ramírez Ortúzar. Risk & Asset Management Lead. EXOLUM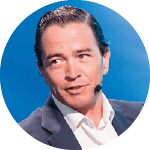 He earned a law degree from the CEU San Pablo University (Madrid), a master's degree in Risk and Insurance Management from the Pontifical University of Salamanca, and an EMBA from ESIC. He completed the PDD (Programa de Desarrollo Directivo [Executive Development Program]) from IESE and was named an Expert in Risk Management by the Autonomous University of Barcelona. He worked at different insurers and has been a Risk Manager at the Exolum Group since 2008.
Since 2016, he has also been supervisor of the Group's Asset Management and vice president of AGERS (Asociación Española de Gerencia de Riesgos y Seguros [Spanish Association of Risk and Insurance Management]) since 2014. He is currently a member of the Sustainability group and the FERMA Forum Committee.
Management of Critical Infrastructure Security
Moderator: Guillermo Llorente. MAPFRE Corporate Director of Security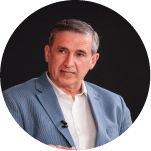 He graduated from the
General Military Academy
of the Spanish Army and has a
master's in occupational risk prevention
from IMF Business School. Furthermore, he is a university specialist in private security oversight and management from the University of Francisco de Vitoria.
Since April 2011, he has been Deputy General Manager of Security and Environment at MAPFRE, and he was appointed chairman of the Security Network Technical Advisory Committee in 2014.
In addition, he is a member of the Fundación Borredá Board of Trustees Advisory Committee, an independent member of the Spanish Association for the Advancement of Information Security (ISMS) management board and a member of the information Systems Audit and Control Association (ISACA) Advisory Committee.

Participant: Jose Luis Perez Pajuelo. National Center for the Protection of Critical Infrastructure
He earned a law degree and a bachelor's degree in Business Administration and Management.
He also has a master's degree in Security; a master's degree in Urbanism and Real Estate Management; a master's degree in Risk Prevention; and a military diploma and master's degree in Administration and Management of ICT Systems and Information Security.
Other courses he has taken in the professional field include Senior Specialist in the Judicial Police and Information Officer, as well as other national and international courses from the Diplomatic School of the Spanish Ministry of Foreign Affairs, the European Union Agency for Law Enforcement Training, Europol, the FBI, and the International Atomic Energy Agency.
He has pursued his professional career in various areas of security as head of the Civil Guard at Reina Sofía International Airport, the staff of the Deputy Operational Directorate, and the Central Operating Unit of the Judicial Police, until joining the Secretary of State for Security, where he is currently the Director of the National Center for the Protection of Critical Infrastructure (CNPIC), part of the Secretary of State for Security.
At the CNPIC, he supervised the coordination of various Working Groups for the preparation of the Sector Strategic Plans for those sectors declared strategic by Spain and included in Law 8/2011 on the Protection of Critical Infrastructure. He was also one of the supervisors for the implementation of the PIC (Protección de Infraestructuras Críticas [Protection of Critical Infrastructure]) National System, among other tasks.
Suply Chain crisis: Keys to an exceptional situation
Moderator: Jesús Martínez Castellanos. CEO of MAPFRE LATAM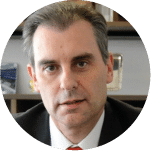 He holds a
Bachelor's degree in Business and Economics Sciences
from the Complutense University of Madrid and Insurance Actuary.
He joined MAPFRE EM in 1989 and has since held various positions, including Director of the MAPFRE VIDA Companies Division and General Manager of Sales and Marketing.
He has also been General Manager of MAPFRE VIDA, Managing Director of MAPFRE EMPRESAS and Third Vice President of the Insurance Division of Spain and Portugal. He also served as General Manager of Business and Clients for MAPFRE ESPAÑA, CEO of MAPFRE MEXICO, CEO of LATAM North, until he moved to his current position as CEO of MAPFRE LATAM.
Participant: -Aurelio Macías Meza - Saltillo Industrial Group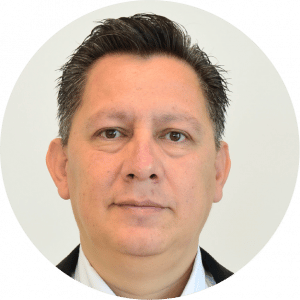 • Bachelor of Business Administration and Finance, Universidad Americana del Noreste [American University of the Northeast]
• MBA from the Universidad Autónoma de Coahuila [Autonomous University of Coahuila], 2003
• Head of the Comptroller's Office, Industrias CONFAD
• Business Administrator, PINTEX MATEX
• Head of the Comptroller's Office, HarbisonWalker International
• Head of Asset Management, GIS
• Head of Finance and Treasury Administration, GIS
• Head of Risk Management and Treasury Administration, GIS
• Manager of Risk Management, GIS
• Certification in Environmental Management, Universidad Americana del Noreste, 2010
• Certified Risk Manager (CRM), National Alliance for Insurance Education & Research
• Member of the Risk Managers Association of Northeast AC Mexico (AARNAC)
Participant: Alejandro Reyes. Corporate Comptroller of Sigdo Koppers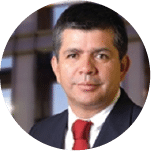 He holds a Master Commercial Engineer's degree in Tax Planning and Management from the University of Santiago de Chile. He has a Master's degree in Tax, Legal and Management Control.
He has held positions with various national and transnational companies in the areas of financial management, management control, project assessment, tax planning, accounting, ERP (SAP) implementation, cost control, Human Resources and Risk Management.
He has been more than 22 years at the Sigdo Koppers Group, in the first instance with production companies, to then subsequently support the group's work at the corporate level, currently occupying the position of Corporate Comptroller.
Participant: Luis Fernando Longo Upegui. CARVAJAL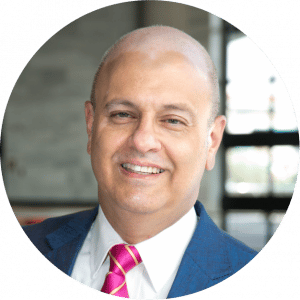 Outlook for the Insurance Market
Moderator: José Manuel Inchausti. MAPFRE Third Vice President. CEO of MAPFRE IBERIA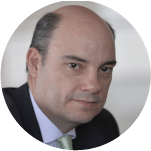 José Manuel Inchausti holds a Bachelor's degree in Law from the Complutense University of Madrid (UCM) and has also attended an IESE Executive Management Program.
He joined MAPFRE in 1988, where he has held positions of increasing responsibility, such as Director of Operations for MAPFRE in Brazil, chairman of MAPFRE COLOMBIA, Regional General Manager of Catalonia or CIO of the Group, among others.
He is currently the third vice president of MAPFRE S.A., a member of its board of directors, and CEO of the Iberia Territorial Area. He is also vice president of UNESPA and head of the Fundación MAPFRE.
Participant: Pilar González de Frutos. Chairman of UNESPA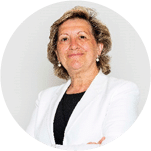 She holds a Bachelor's
degree in Law
from the Autonomous University of Madrid (UAM) and is a state Insurance Inspector.
Chairman of UNESPA for four consecutive terms.
Among other positions, she holds the posts of vice president of the Spanish Confederation of Business Organizations (CEOE), chairman of FINRESP, third vice president of the Inter-American Federation of Insurance Companies (FIDES).
Participant: José Antonio Sánchez Herrero. General Manager of ICEA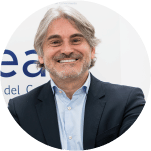 He holds a Bachelor's Degree in Economic and Business Sciences from the Complutense University of Madrid.
• General Management Program from IESE Business School
• Management Program for the Insurance Industry from ESADE-ICEA
• Certified Accounts Auditor
• Galicia Segura 2018 Management Award
He started his professional career at Arthur Andersen in 1989. In December 2002, he became part of Management Solutions, a company resulting from the spin-off of the Andersen business consultancy, as the supervising partner for Insurance. In May 2006, he took on the General Management of ICEA.
He is a regular speaker in senior management forums and a columnist in both insurance and economic publications.
Participant: Ricardo González García, Director of Sectoral Studies and Regulation Analysis, MAPFRE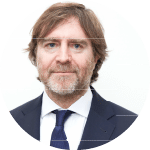 Ricardo González is an economist and Director of Analysis, Sectorial Research and Regulation at MAPFRE Economics (MAPFRE Economic Research), which he joined in 2016. He has been a member of the Senior Corps of State Insurance Inspectors in Spain since 2001, and he is currently on leave of absence. In the years prior to joining MAPFRE, he worked as an expert on the European Commission in the Directorate-General for Financial Institutions.
A complex world. Geopolitical Analysis
Speaker: José Ignacio Torreblanca. Principal Researcher and Office Director in Madrid of the European Council on Foreign Relations (ECFR).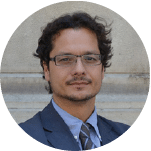 Professor of Political Science at the National University of Distance Education (UNED) and
Member Doctor of the Juan March Institute of Studies and Research.
He has been a Fulbright intern, professor at George Washington University and Researcher at the European University Institute of Florence.
From 2004 to 2007 he was the Principal Researcher at the Royal Elcano Institute of International Studies. Between 2016 and 2018, he was the Director of Opinion in the EL PAIS Diary.
He has written: Assaulting the skies: A look at politics after the crisis (Discussion 2015), Who governs Europe? Rebuilding democracy, rebuilding citizenship (Madrid: Catarata, 2014) and Fragmenting European Power (Icaria/Foreign Policy 2011)