Fuencisla Clemares, General Manager of Google, Spain and Portugal
As a technology company, Google is committed to innovation, to taking each day as an opportunity to improve and take on new projects. In each activity it carries out, the company faces risks and challenges with the composure needed to continue on the cutting edge, leading its sector.
To begin, what are your work days like when you are leading a company the size of Google? What are the largest challenges you come up against?
The world of technology moves at breakneck speeds, which means it is a challenge to keep our work teams trained in the latest developments. We are constantly educating ourselves about trends concerning our industry and bringing our products and services up to date. In addition, we develop programs and materials so that all our partners are also up to speed.
Similarly, to maintain a position of leadership, you need to diversify and be involved on many different fronts. In this regard, one of our greatest difficulties is deciding how to prioritize our resources between so many projects, because we have to be sure our focus remains on the most relevant issue, and that it is being carried out in the best way possible.
Technology and knowledge are advancing in giant leaps and bounds. Google is celebrating its 20th birthday. How is the company able to adapt to changes and keep itself on the cutting edge in its sector?
We stay on the cutting edge by holding true to the philosophy that the business built 20 years ago, which is based on organizing information produced throughout the world, making it useful and accessible to every user. At Google, we conceive our services and give them life by thinking about the users, about how to make their lives easer, such that we have to progress at their speed.
"We see ourselves as a strategic technological partner for insurance companies in their business transformation processes"
Additionally, we have a team of professionals who not only love what they do, but are also fully aware that their work can change people's lives. Our professionals are aligned by the same objective: developing products and solutions that help users in their daily lives, whether they are companies or individuals.
Google is continually committed to innovation. Could you tell us about any particularly relevant initiatives or developments?
The major revolution at hand now is in a line of Artificial Intelligence: Machine Learning. With this tool, we can make complicated tasks much simpler so that users can optimize their time and not waste it with complicated functions. At Google, we already use Artificial Intelligence in all our products and services and, thanks to this technology, we have had some breakthroughs like our new smartphone, the Pixel 3. This device is able to create, for example, a natural appearance for photos even when there is little light. In the same way, we have made progress such as developing, in only four months, the Smart Reply feature to streamline messaging, or making Google Translate (our online translator) capable of translating 143 billion words to nearly 100 languages in one day.
I would also like to highlight a project that we are undertaking in the field of health, where we have developed an algorithm that facilitates the prediction of heart attacks and strokes with information obtained from a retinal analysis. We are also working proactively with medical professionals on another initiative for the early detection of breast cancer.
What are the main risks that a company like Google faces?
I believe that, more than risks, I would talk about challenges, which are the challenges that any organization must handle when growing and developing. Our principal challenge is continuing to provide good services and products that are useful to our users and help them to achieve their own objectives.
As a technology company, we must promote digital education in order to get professionals who are much better prepared to carry out the work of the present and the future. This is a challenge that we are very committed to because it drives employability. At the European level, we have trained more than 3 million people in a variety of digital fields, and more than 350,000 in Spain alone, of whom more than 40,000 have found work. That is why we work very closely with both the companies and institutions of the countries where we operate. It is the key for a country to grow its digital strategy and to be prepared for the revolution we are living through.
"The new environment requires much more collaboration between teams, more speed in execution and innovation, and more sharing of innovation."
For a long time, Google has been committed to renewable energy by investing in development projects and setting up green energy installations in their centers. What will be your next steps be in this field?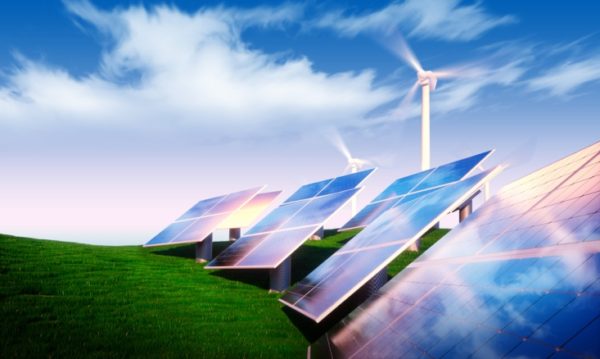 Currently, we are the company that purchases the most renewable energy in the world, with agreements that total 2.6 gigawatts (2,600 megawatts) of wind and solar power. To reach this objective, we acquire enough wind and solar power each year to carry out all our operations globally and we are focusing on getting energy from the projects that we are funding.
In the immediate future, we will continue with these direct contracts as we grow, focusing even more on purchasing renewable energy regionally where we have data centers and important operations. And, given that the wind doesn't blow 24 hours a day, we will also broaden our demand to different sources of energy. Our end objective is to create a world where everyone, not just Google, has access to clean energy.
Changing topics a bit, what do you think are the fields of collaboration between big technology companies like Google and big insurance companies?
The possible fields of collaboration are very broad. We see ourselves as a strategic technological partner for insurance companies in their business transformation processes, to help them adapt to the new digital era. Among the ways in which we interact with this sector, I would highlight:
Consulting in the transformation of business acquisition processes, management of advertising campaigns, and implementation of technology to incorporate data that helps them to be more efficient in client acquisition.
Implementation of measurement tools (Google Analytics) that provide a complete vision of the client, regardless of the channel or screen they use to interact.
Migration of servers and technological infrastructure to the cloud in order reduce costs and improve security and flexibility.
Implementation of Big Data tools (storage, visualization, processing, and handling) together with Machine Learning algorithms to produce and activate business insights to scale and in real time.
Implementation of collaboration and productivity tools (such as Gmail, Drive, Hangouts) in order to bring about a fundamental change in the corporate culture and way of working.
Your services go far beyond a simple Internet search engine: maps, audiovisual platforms, data analytics, book storage, advertising… and even a smart assistant. What will your next projects be?
On the one hand, we are very focused on improving the era of voice assistance and on helping companies adapt their services to this new reality in which users are already immersed. On the other, we are committed to making it possible to connect compatible devices, which is fundamental in home environments, for example.
How do you think large companies should face the future regarding technological advances and the effects of digitalization? What are your recommendations?
I always talk about three key concepts when dealing with digital transformation:
Developing next generation experiences: business models must adapt to the digital world, but not by replicating what we do offline, but rather by thinking about how technological development can help us to reduce the friction that clients have when interacting with our brand and producing completely new experiences.
Apply Big Data and Machine Learning to the entire business: thinking about the potential to personalize the entire client experience and incorporating algorithms to optimize all business decisions that require large amounts of data, such as prices strategy, forecasts, risk evaluation, stock management, logistical route optimization, etc.
Success in the company's business transformation depends on people and on a profound change in the way of working. The new environment requires much more collaboration between teams, more speed in execution and innovation, and more sharing of innovation. In summary, we need to break down the walls that usually exist in traditional companies, the walls between departments must become porous, and organizations must become more liquid.
Fuencisla Clemares – Profile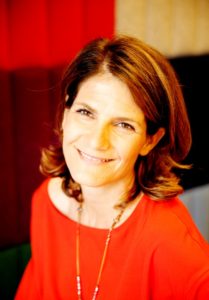 I have a degree in Business Studies and an MBA from IESE in 2000. I started my professional career at McKinsey & Company, where I specialized in Marketing and Retail. In 2007, I joined Carrefour as Purchasing Director, heading up the sales strategy and relationship with the Home Division's providers.
Two years later, I joined Google Spain and, since then, I have been working to promote the digitalization of various industries in order to help them to be more competitive in the online world. In November 2016, I was appointed General Manager of Google Spain and Portugal.
Personally, I am very interested in the world of education and in underlining the fundamental role that women have, as well as empowering them in the world of technology. To that end, I combine my work at the head of Google management with educational activities, collaborating with IESE's Master's Program and as a professor at ISDI (Higher Institute for Internet Development).