"The big challenge is to ensure that the Crisis Committee is flexible in their decision-making in situations where the quality and quantity of information available is often insufficient."
GrupoBeer is a group of companies providing complete solutions to both industries and the insurance industry through the provision of specialized services in the comprehensive restoration of property after an incident. GrupoBeer has collaborated on several occasions in the decontamination of these scenarios with MAPFRE Global Risks.
Adrian Beer, responsible for its conception and development, tells us about his work and lays out the current situation in this area.
1. What is GrupoBeer's area of specialization and in which regions does it operate?
GrupoBeer specializes in the Comprehensive Recovery and Decontamination of Property after an incident (fire, natural disaster, explosion, etc.). These actions are carried out within the framework of the Business Continuity Plans established by industrial, commercial, and public sector groups to face and successfully overcome potential contingency situations. In terms of markets, we have been active in Spain, Portugal, and Latin American countries for almost 30 years, as well as in other regions of the world where there is an important presence of industrial groups, through our integration in Belfor, present in more than 30 countries through its 325 offices.
2. What contribution does a company such as yours make to the proper management of large risks, in collaboration with insurance companies and the other entities involved?
Firstly, accurate and objective identification of the risks produced after an incident occurs, both at a technical level and from a standpoint of health and safety for people. Once these risks have been identified, the goal is to implement solutions with which they can be eliminated by restoring the work environment and the service life of any industrial assets affected by the incident or disaster.
These solutions provide a significant reduction in the restoration times of the company's normal operations, while bringing significant cost savings compared to the alternative of completely replacing partially damaged equipment.
Furthermore, we also contribute our extensive experience in the management of sudden crises, providing guidance and advising the various supervising parties involved in order to optimize the decision-making processes required in a context of enormous pressure which requires emergency action.
3. What phases make up your incident management process? And what players are involved in the assessment and planning of your actions?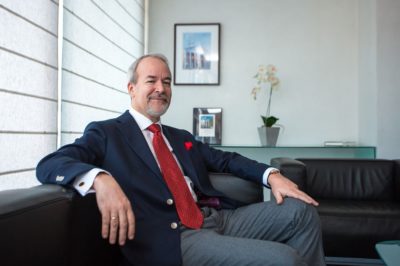 The operating process starts when we receive the incident report and plan the inspection of the damaged installation. Once the inspection and detailed evaluation of the affected property has been carried out, urgent measures to contain the damage are carried out in order to slow the progression of damage.
This is followed by the creation of a customized comprehensive technical recovery plan, taking into account the specific requirements and priorities of the affected business.
Once this plan has been approved by the different parties involved — primarily the insured party and the insurance company represented by the expert — the execution phase of decontamination and restoration begins proposed in the different sections considered: building and installations, process lines and machinery, electronic equipment, etc.
After the quality controls, the final phase of execution consists in adjusting and starting up production equipment, which is normally carried out in collaboration with the standard technical services.
In many projects, we are invited to participate in the Crisis Committee which is activated immediately after a serious incident. Here we can contribute our know-how and experience, thus narrowing the client's learning curve during that time.
4. Which incidents are the most difficult to deal with? And what are the difficulties you are faced with when performing your work?
The variety of situations we face is very diverse. Although we could highlight those operations where the health and hygiene factors are more important, as chaotic situations and habitual disorganization add complexities such as the presence of asbestos or other contaminants in facilities or pathogenic agents that may have an impact on resuming production, especially in the pharmaceutical and food industries.
Another challenge we are often faced with is the need to design action plan that make resuming production and managing of orders compatible with controlling technical risks. This involves carrying out intermittent operations that must be spaced over time, having to operate during the production stoppages planned in the insured party's industrial schedule, in order to perform a more exhaustive, definitive operation.
In the event of natural disasters — earthquakes or hurricanes, for example — the human and social impact occurring in the surroundings of the disaster must also be considered as well as how it affects the workers and families of the companies. The situations we find ourselves in often represent a veritable logistical challenge to provide the technical and human resources needed to perform our work.
5. What is the importance of speed when taking the first steps after a major incident?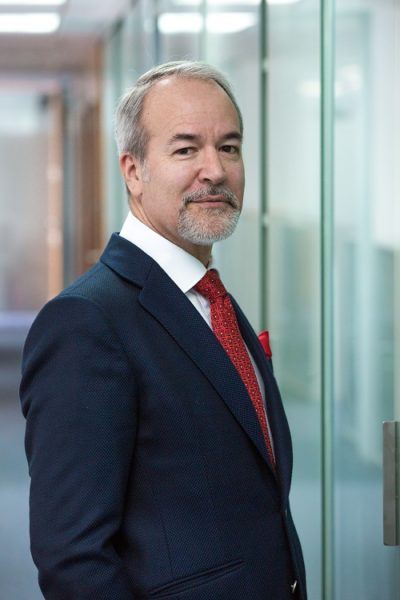 The speed at which action is taken is fundamental since good management immediately following an incident can significantly limit the progression of damage and also can maximize the chances of recovery of the various affected assets, reducing times throughout the process.
The big challenge is to ensure that the Crisis Committee is flexible in their decision-making in situations where the quality and quantity of information available is often insufficient. Here we can detect significant differences between markets: the more extensive the tradition and knowledge concerning this type of services, the easier it is to integrate professional restoration and recovery operations into the priorities included in the first phases of action.
In this sense, there are many countries where the outsourcing and professionalization of the urgent measures to be taken immediately after an incident are carried out automatically and are assumed within the usual procedure of post-incident management.
6. How do you implement the plan to reduce the extent of material damage and minimize the risks of subsequent damage?
There is a whole series of contingency measures that make it possible to limit the contaminated areas from other potentially exposed areas, apply specific harm reduction measures and techniques, and implement measures to control environmental parameters (humidity, temperature, etc.) that slow oxidation and corrosion processes, among others, which begin in technical equipment after, for example, a fire
In order to control the risks of subsequent damage, it is very important not to limit ourselves to superficial treatments of externally visible effects, but to be exhaustive in conducting diagnostics and to carry out necessary disassembly to check and treat all the spaces and components affected by the incident (combustion gases, water in the event of flooding, etc.).
In general, the most innovative industrial risk insurance companies are aware of the potential liabilities that can arise after an incident when specialized solutions are not used, such as subsequent technical damage to machinery, situations of risk for people's health, quality issues regarding the finished product, etc.
"In order to control the risks of subsequent damage, it is very important not to limit ourselves to superficial treatments of externally visible effects, but to be exhaustive in conducting diagnostics."
7. How does proper prevention by those affected aid your work? Based on your experience, what suggestions would you give to improve prevention measures and minimize damage?
Our work is included in the tasks of the business continuity plan (BCP). In this sense, mainly when dealing with groups with a robust risk management culture, it is common for us to carry out prior inspections and reach out to the agents that would be selected in the potential activation of the Crisis Committee.
At a level more typical of classic prevention operations, and separate from all the measures required in each type of activity in terms of fire detection and suppression systems, the sectorization of areas and the procedures to control activities with potential risk to internal parties or to third parties, it is important to carry out adequate preventive maintenance that limits the accumulation of dirt and waste in processes that may be dangerous when concentrated in a production plant.
8. What conditions must be in place for recovery work to be undertaken, according to the type of incident?
At first, this type of activity has a place in almost any damaging situation caused by fire, water, or leak/exhaust of toxic products. And, more importantly, where there is notable concern about the effects generated by the standstill of operations. Only the health and safety aspects of the personnel working in the affected areas justify a rigorous evaluation of the potential contaminants that may have affected the various areas. In many markets this type of service is therefore a common and generalized practice.
From a technical standpoint, the incident profile is one that has produced not only irreversible damage — requiring the complete replacement of the affected components — but also reversible damage. In other words, with specialized work, it is possible to restore these goods to their previous state.
"These solutions provide a significant reduction in the restoration times of the company's normal operations, while bringing significant cost savings compared to the alternative of completely replacing partially damaged equipment."
These last actions must be feasible not only from a technical standpoint, but also from an financial standpoint, taking into account the costs and durations of the different options considered.
In addition, from the perspective of decision-making processes, it is important that the interests of the various parties involved can be quickly aligned and that action can be taken as soon as possible to effectively manage the damage caused by the incident.
9. What aspects need to be taken into account to facilitate the restoration of operations in the affected area?
It is important to identify the client's priorities and adapt to their quality, safety, and environmental requirements. Once the decontamination has been performed, the proper operation of the services can be verified with objective procedures, guaranteeing that facilities and equipment can be reused without risk to the site's property, personnel, or users. It is also important that there be sufficient coordination with the activities of third parties that may have to operate in the final adjustment of production processes (normal technical services).
10. We are in the middle of a huge digital transformation that is giving way to industry 4.0, how does this revolution influence incident management?
In terms of industry impact, process automation and digitization will bring technical complexity and a higher value concentration of installed production assets. Any relevant incident occurring in any of the links of the value chains of the various sectors will be more critical, due to greater vulnerability and the absence of redundant processes.
As far as the provision of our services is concerned, these developments will have an effect on the way data are collected and presented for integration into business continuity plans or post-claim assessments. As for the decontamination itself, the effect is expected to be more limited as these are highly customized procedures that are difficult to replicate. However, a higher level of technification of human and material resources will be required in order to be able to work on more complex and sophisticated technology with a certain level of autonomy.
Adrian Beer, CEO and founder of GrupoBeer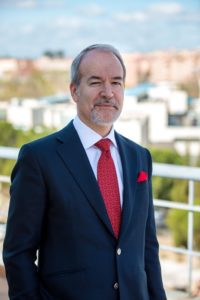 Adrian Beer's career began in two major companies: IBM (New York) and Price Waterhouse (London). Since 1991, he has been responsible for the creation and development of GrupoBeer, a group of companies that serve clients mainly in Spain, Portugal and Latin America.
In academic terms, he holds a PhD from the University of Sankt Gallen, a degree in Business Administration from ICADE (Madrid) and has completed the OPM program at Harvard Business School in Boston. Furthermore, he has been a guest professor at several academic institutions and a regular speaker in national and international forums.
He is also an active member on several advisory committees and boards of directors in Asia, Europe and the USA: Harvard Business School Alumni Board (Boston); European Leadership Council of Harvard Business School (Paris); Swiss-Hispanic Economic Association (Madrid); Organization of the Swiss Abroad (Bern); and various start-ups and NGOs, among others.